At Totonchi Plastic Surgery, our goal is clear: to provide patients with excellent care while exceeding their expectations. At the forefront of operations is respected surgeon Dr. Totonchi, who is dedicated to helping you get the look you desire. His technical skill and experience have allowed him to craft natural-looking results for many satisfied patients. Additionally, our modern facility is equipped to provide you with a relaxed, safe, and discreet experience.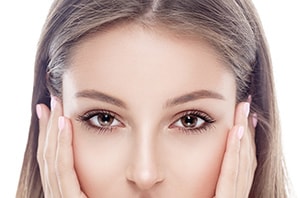 Patients who suffer from migraines understand that this condition can significantly impact their everyday lives. Luckily, migraine patients can find relief with Dr. Totonchi. He performs migraine surgery on patients to help gain freedom from symptoms such as throbbing, nausea, sensitivity to light, irritability, and more. Dr. Totonchi focuses on trigger points during migraine surgery; examples include:
Frontal trigger point: For this trigger point, surgery can be completed endoscopically, and incisions are usually placed near the hairline or eyelid.
Occipital trigger point: An incision is placed near the hairline at the back of the scalp to release this trigger point.
Based on your specific needs, Dr. Totonchi may also focus on less common trigger points during surgery to help you achieve the best results.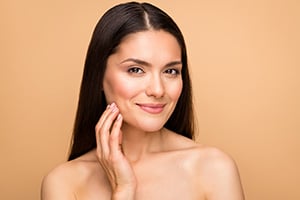 While age brings many wonderful things to our lives, such as the benefit of life experience, signs of aging are an often-unwelcome inevitability. The face is one of the first areas to display wrinkles, volume loss, and deep creases, among other aging signs. This is due to a natural decrease of collagen production in the skin. However, you do not have to live with a tired, aging appearance. Dr. Totonchi performs facelift to improve the look of the face, creating a more youthful appearance. He achieves this through one of two techniques: traditional facelift, for full rejuvenation, or mini facelift, which is ideal for younger patients and those with less significant signs of aging. Regardless of the technique used, patients can expect natural-looking results and a refreshed facial appearance.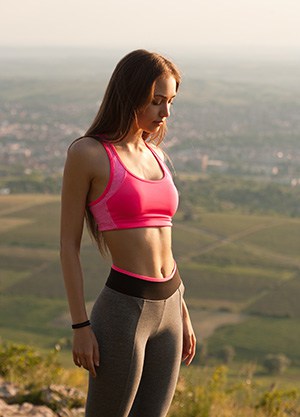 Many people consider their abdomen area to be a "problem area." This is because so many factors influence the appearance of the midsection, such as pregnancy, age, or significant weight fluctuations, leaving behind stretched skin, excess fat, and weakened muscles. For many patients, no amount of diet or exercise can restore a flat tummy, and surgery is required to improve this area. Tummy tuck surgery is used to address the midsection by removing excess tissue and sagging skin and tightening the abdominal muscles for a shapely contour. During your consultation, Dr. Totonchi will discuss your cosmetic goals with you to determine the extent of correction needed and the most appropriate technique for your needs, which may include one of the following:
Full tummy tuck: This procedure is best for patients who require significant correction to the midsection. An incision is made near the bikini line and another around the navel, and the area will be reshaped as needed.
Mini tummy tuck: Mini tummy tucks tend to appeal to patients who would like to improve the area below the navel. This surgery requires shorter incisions, and the belly button will not be moved.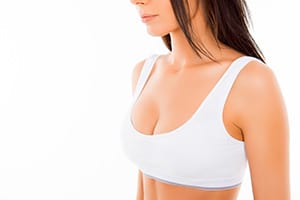 Perky breasts are a highly sought-after feature that contributes to a woman's overall appearance. However, many things can change the appearance of the breasts, including weight loss, age, and even gravity, leaving patients with a drooping breast appearance. Breast lift surgery is ideal for correcting sagging and improving the look of the breasts.
Patients consider breast lift surgery for many reasons. If the following sounds familiar, this surgery may be right for you:
Restore a previous breast appearance after pregnancy: Pregnancy and breastfeeding can drastically change the shape, size, and fullness of the breasts, and many women are left with breasts that appear deflated and elongated. Breast lift surgery helps you regain your pre-pregnancy breast appearance.
Improve self-image: It is difficult to feel your best when you are troubled by your appearance. The physical transformation that occurs through breast lift can help you feel more confident in the way you look and more comfortable in a variety of clothing.
Eliminate breast sagging after losing weight: Losing weight is a major accomplishment, but many patients find that they are still unhappy with their appearance afterward. This is because excess skin on the breasts can contribute to a sagging, volume-depleted appearance. Breast lift surgery removes this excess skin and reshapes the breasts.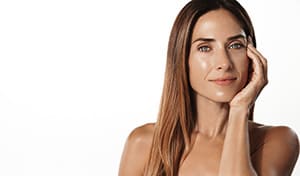 As we age, collagen production naturally begins to slow down, leading to sagging, wrinkles, and other troubling signs of aging. This is especially noticeable around the eyelids, which can greatly impact your appearance. Sagging eyelids can make you look tired, older, and even angry. Eyelid surgery is performed to improve the upper eyelids, lower eyelids, or sometimes both. Excess sagging skin is removed, and the underlying muscles are tightened to produce a firmer, more refreshed appearance. Eyelid surgery can even offer benefits beyond aesthetics, as the procedure can improve vision by improving drooping eyelids that obstruct vision.
Dr. Totonchi is committed to providing personalized treatment and outstanding, natural-looking results. If you are ready to reveal your best self, contact us today to book your appointment.