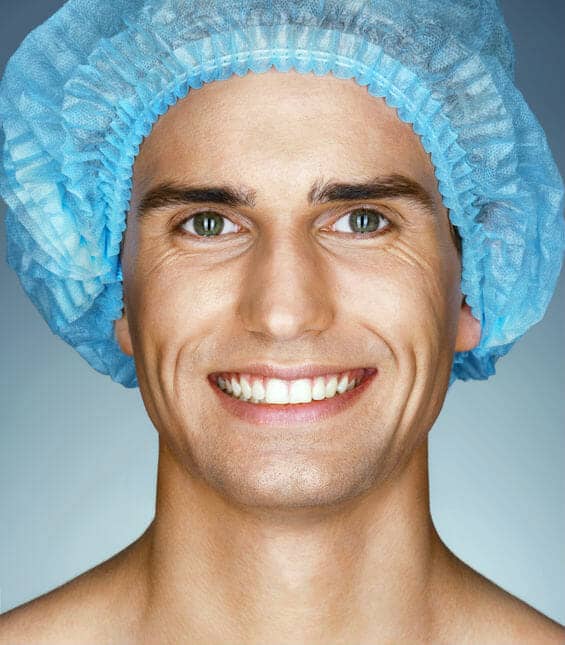 Facial Feminization Surgery is a set of procedures, performed to obtain a more feminine facial appearance. FFS aims to soften facial features giving a more delicate appearance. The forehead is one of the most common areas needing softening and smoothing, and is usually combined with procedures that lower the hairline and raise the eyebrows to add a more youthful appearance.
Creating softer feminine features and facial balance can be done by altering the size, shape and projection of the nose, chin, lips, cheeks and jaw. A tracheal shave can also be performed to feminize the neck area by minimizing the appearance of the Adam's apple. A surgical plan will be customized for each person based on their aesthetic concerns and goals.
Facial feminization surgery has a wide range of recovery time depending on the combination of procedures that are chosen. Generally speaking, the recovery time is approximately 2-3 weeks, depending on the combination of procedures to be performed: forehead contouring/bossing, hairline advancement, brow lift, rhinoplasty, tracheal shave, and/or genioplasty. The combination of these procedures, however, does not increase the recovery time. The recovery time remains 2-3 weeks.
The tracheal shave procedure can be performed in combination with other procedures or alone and does not have any "downtime" if performed alone.
While you are considering facial feminization surgery, make a plan for yourself. Determine what it is that you like or dislike about your look. What are the facial features that you would most like to soften and make more feminine? At your consultation, Dr. Totonchi will meet with you and discuss your aesthetic goals openly and honestly, and explain what is possible and attainable for you. He will assist you in choosing the best surgical plan to attain your desired outcome.
Call and schedule a consultation with Dr. Totonchi to discuss your FFS goals at 440-461-7999. We look forward to talking with you.
For more information on Facial Feminization Surgery, Facial Feminization Surgery Cost, Facial Feminization Before After please click on the hyperlink.