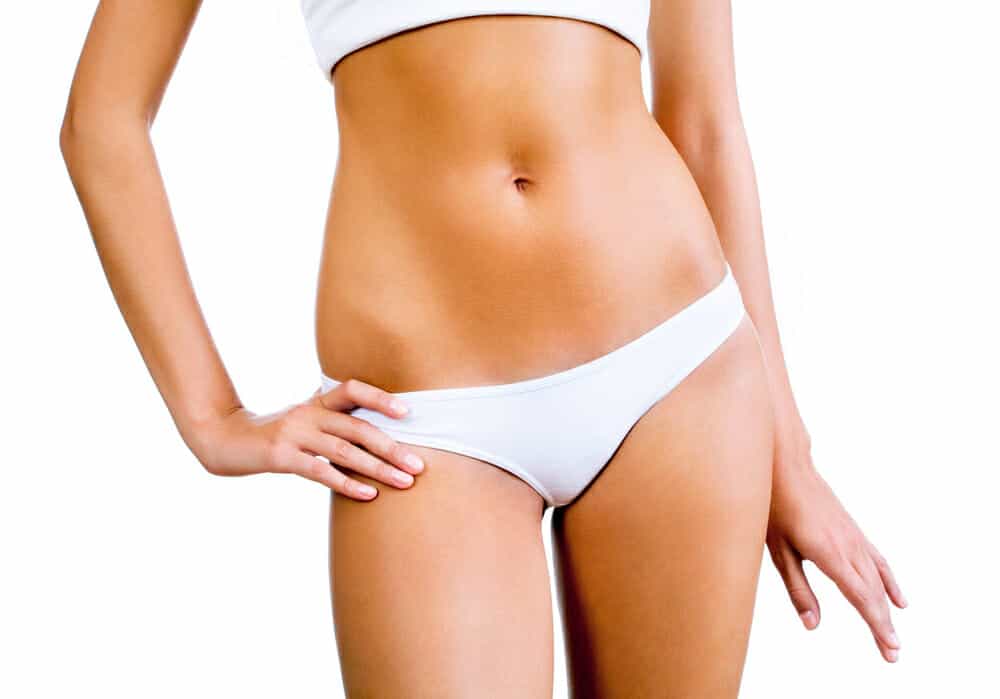 People suffering from excess and loose skin on the lower abdomen of both men and women, which is very stubborn and resistant to diet and exercise. are ready for a consultation for abdominoplasty or tummy tuck. No amount of discipline or healthy lifestyle can tighten this excess skin for many people. A slimmer abdominal contour can only be achieved through an abdominoplasty or mini-tummy tuck procedure.
The full abdominoplasty procedure starts with an incision that is made on the lower abdomen, above the pubic area, which has an incision that reaches from hip to hip, where the excess skin and fat is removed. It includes muscle tightening from just below the rib cage to the pubis, with an additional scar around the navel. The underlying abdominal muscles are tightened by suturing them together to achieve a leaner appearance. The navel is then repositioned prior to pulling down the skin to remove any more excess tissue.
The recovery time for a full abdominoplasty, due to more extensive work and a longer surgery is approximately 4-6 weeks. Though most people feel ready to return to work in 2-4 weeks.
The mini abdominoplasty has a shorter surgical incision that is made on the lower abdomen, above the pubic area. The mini has less improvement in muscle tightening, since only the skin below the umbilicus is tightened. There is no scar around the navel since it has not been repositioned.
The recovery period is shorter for the mini tummy tuck and people feel ready to return to work in 1-2 weeks with full activity in 3-4 weeks.
Both procedures will improve your body contour but depending on your body shape and fitness you may not be a candidate for a mini tummy tuck. The main difference between these two procedures are the length of the incision, the area of the abdomen that you will notice muscle tightening improvement, the belly button, and the recovery time.
During your initial consultation, Dr Totonchi will provide all the information as well as set expectations for you. He will determine if you are a candidate for a mini-tummy tuck or in need of a full abdominoplasty to give you your desired outcome.
Please call our office to schedule a consultation with Dr Totonchi for a mini or full abdominoplasty.
Office phone 440-461-7999